Post by Sean O'Rinn on Jun 13, 2017 19:40:17 GMT -8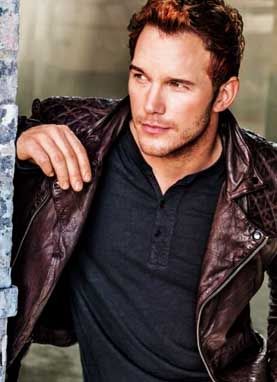 Sean
O'Rinn
<Played by
Lyveana
>

Full Name>> Sean O'Rinn
Nicknames>>
Date of Birth>> 07/10/1984
Staff or Student>> Staff Earth Science, Dressage, Martial Arts Coach
House>> Brown Ribbon Apartments
Gender>> Male
Sexuality>> Bisexual
Face Claim>> Chris Pratt (hair and eye color differences)

Personality>> The traits which have come to shape who Sean is as a man are, oddly enough, not the ones that are most apparent at first glance. He is, and always has been, a master of appearing the friendly face and casual partner in crime... mostly because he does come by his friendliness honestly. He's goofy, preferring to crack jokes at his own expense, and he's not afraid to get up and shake off a bad mood with a little dance. His is a compassionate soul, but life and an unreal set of expectations set on him by himself have warped his idea of happiness beyond recognition. He keeps the real 'him' shuttered behind mask after mask of laziness, arrogance and downright shallow charm. He'll flit between all of those with hardly the bat of an eye, though a close and knowledgeable observer might note the fear that underlies all of them.

He believes he is, at his root, a cowardly man... afraid of who he is and who he might become. His powerful flight response is readily apparent whenever something important comes up. He appears to be deathly afraid of commitment, but those who take the time to get to know him find a staunchly loyal friend - a facet completely at odds with his devil-may-care guise. Pushing him into swearing something concrete is akin to bathing cats, but in the rare moments that he gives his word - he keeps it.

Someone kind might venture that his flight response to his past trauma is hardly the sign of a true coward, merely the result of inexperience, but they would have a hard time convincing Sean of that. Beneath everything, deeper even than that sniveling coward he believes himself to be, Sean is his own worst critic... delivering judgement after crushing judgement for everything and anything he has or considered doing. Not an ounce of the compassion he shows others is spared for himself, and he truly believes he deserves the terrible things that happen to him. He was responsible for those officers, should have been there for them even if it meant his own death... but he had run! Run like a rabbit pursued by dogs. As a result he has chosen nothing, to be nothing and no one to everyone so he won't ever make that mistake again. His time simply working with racehorses has proved a balm for his shattered nerves, providing shelter and no-questions-asked while he picked up the pieces of his life and made some hard decisions. Finding a place as a teacher - and a coach - at the academy has helped this healing process further, though he hasn't shared his past with anyone.

Truthfully, Sean is a work in progress emotionally, with the ability to attract and lead people, he could be anything he wants to be. Luckily, no one is about to force his hand as his parents did. There are plenty of other people ready and willing to take up the mantle of responsibility and leadership, so why push someone against their wishes? Perhaps, subconsciously, Sean knows that and that is why he stays. Maybe someday he'll try again to be something more, but then again... maybe he won't. It is far easier to play the part of the arrogant and self-assured when you've got nothing to lose.

Likes>> Ranger, horses, reading (lots of reading), science, nature, the great outdoors, most people
Dislikes>> Some people, responsibility, brussel sprouts, lightning
Fears>> Responsibility, leadership, lightning (it's a serious phobia) and being left completely alone in the world.
Hopes>> Good food, good drink, good company and a life well lived.
Secrets>> He is actually a former cop. He joined a big city police department at the behest of his parents and quickly climbed up the ranks. His specialty was being a sort of domestic 'combat' medic, training with the paramedics in the Fire Department while being deployed with the SWAT team as a emergency medic. The secret is why he left, and the deaths of five of his former comrades that still keeps him up at night.

Appearance>> A tall, well toned man at 6'1" and 210 pounds even, Sean has a certain air about him that compels (or at least attempts to compel) people to like him. He smiles often and openly, with laughter not far in the offing, and he uses that to his advantage every chance he gets. He could be described as handsome, and has certainly not lacked for bedmates since coming of age, but his tendency to love-and-run has slowed that momentum a bit. He keeps himself in top physical form, and it is quite obvious that he knows his way around many manners of weapons in addition to maps and most textbooks.

He's got sharp eyes when he's angry or determined, but with both seldom stirring past the superficial mask of unhurried nonchalance he's cultivated in recent years, his eyes are generally described as warm and sleepy looking. He dresses for convenience and sometimes to impress, it really depends on his mood, but he always dresses for comfort.

Markings>> Many scars. He also has a hidden tattoo over his right shoulder blade, it's a celtic tree of life with a flock of birds flying out from the branches. Currently, there are five birds.

Medical History>> Too many broken bones and scrapes-turned-to-scars to count. From age 19 until 29, he was an active duty police officer.
Full History>> Sean started off alright, he was raised by doting parents who instilled in him a strict moral code he still lives by, and a love of life that has sustained him even through the darkest times.

What they did not do, however, was allow him much choice in what he was going to be when he grew up. From the moment the ultrasound said 'boy!' his father had plans. Little league. Soccer. Football. His son would play sports, and he'd be good at them! Luckily for papa O'Rinn, Sean was good at these things, but when he took an early interest in the martial arts - his father began to think of even grander possibilities.

All through middle and high school, Sean ranked consistently in the top ten at regional and national Brazilian jiu jitsu tournaments. His father met all manner of 'manly men' he thought his son should emulate, and pushed him in the direction of military servicemen whenever the opportunity arose. Sean, upon realizing that military service would mean years spent away from home - and his mother who still babied him, compromised by applying for a job as a new recruit in the city police department. His father pulled some strings, and he was off to the academy at 18 - and saw his first serious action while still in field training at 19.

For the next six years, he patrolled the streets of his city, made arrests, took promotional tests as allowed, got a degree from the local university in Criminal Justice ... and then went back for a second bachelors in something more 'fun.' Also known as, a bachelors majoring in Geology. He was smart, his captain said, but he was all over the place. Once more following an 'adults' advice over formulating a plan of his own, he took on some additional paramedic training and earned himself a spot with the elite SWAT team, where he served as a emergency medic for the team itself when he turned 28.

That first year, however, was when the fantasy finally crumbled. Sure he'd been on the force for 9 years. Sure he had two bachelors degrees and advanced training in negotiations and emergency medical care. Sure, he seemed like he had everything together.

But he didn't, and in the moment it mattered the most, when stakes were high and he was finally thrown into the fire of a tense hostage situation - he crumbled. Five officers lost their lives that day, and he blamed himself completely and utterly.

He resigned after the official investigation ended, disgusted that the internal report had cleared the police department (and by proxy, him) of any wrongdoing. He felt responsible, and he couldn't stomach the thought of putting more lives at risk by continuing to pretend he was someone he wasn't.

So he quit, then disappeared, turning up at the grandstand of the local racetrack for the likely reason of pissing his remaining money away.

What he found, instead, was something else. Forget the people, the horses were incredible - full of fire and purpose that he could only envy. Drawn to the creatures inexplicably, he found himself a job mucking stalls, then grooming for one of the budget trainers on the backside. As it turned out, he had a natural aptitude for handling spirited animals ... and one thing led to another. He was far too tall to ride a racehorse, but through word of mouth, he secured himself a job - and more importantly, teaching - at a well respected dressage barn in Kentucky. From there, he applied his considerable intellect to learning this new craft, and when a permanent live-in position opened up at Blue Ridge Academy, he took it, leveraging his dressage connections and hitherto 'useless' degree in geoscience to land it.


Pet Name>> Ranger
Registered Name>> Jaeger vom Aurelias
Age>> 2
Sex>> Neutered Male
Species>> Canine
Breed>> German Shepherd
Registry>> Vereine für Deutsche Schäferhunde (SV)
Personality>> Ranger is a die-hard or die harder kind of dog. No matter what task he is given, he's giving it his all - and his person would be wise to always have something in mind for him to do. He thrives on work and being given the opportunity to show off a little.
History>> Purchased and imported in 2015 by a wealthy client of Sean's employer, the young pup (then called 'Butch') proved to be a bit more then the young family of three had bargained for. Rather then take the dog to a rescue, they sent word out in their network ... and that word eventually reached Sean. Truthfully, he didn't really want or need a dog, but something about those alert, noble eyes drew him in, and the rest (as they say) is history.
Appearance>> Picture