Post by Elizabeth Toman on Sept 8, 2013 18:02:20 GMT -8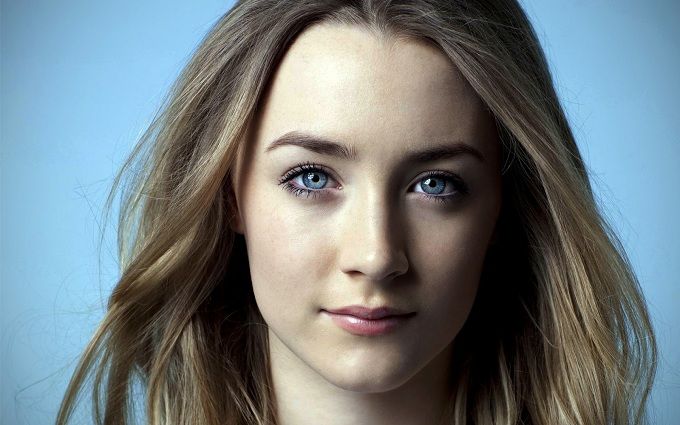 ELIZABETH
ALEXANDRA
TOMAN
<<Played by the one... the only (thank goodness)....
Cara
>>
Shine a light through an open door
Full Name>> Elizabeth Alexandra Toman
Nicknames>> Lib, Libby, even Eliza, just anything other than her full first name.
Age>> 23rd December; 17
Staff or Student>> Student
House>> Blue Ribbon
Gender>> Female
Sexuality>> Heterosexual;
Face Claim>> Saoirse Ronan
Turn away 'cause I need you more
Personality>> Libby has the type of personality that makes people want to notice her. However, she is a very private person and prefers to keep to herself, even if the populars want to be her best friend. She is book-smart and streetwise, there seems to be nothing that worries her about her school work, even though she hates it with a vengeance, and if it wasn't for the fact that she has to maintain straight A's, she'd flunk school just cause it's the least thing she cares about. She lives for gymnastics, and that is where she truly comes alive. It's in the studio that you realise how much of a nasty, manipulative person she can be. Who will do anything in her power to win, no matter who gets hurt on the way.
Likes>> Gymnastics, Dance, The colour yellow, Red fruit, Gummi bears, Glitter
Dislikes>> School, The smell of mowed grass, Rips (on her hands), Not placing, Arrogant, self-absorbed jerks
Fears>> Stuffing a move and breaking her back, Lightning
Hopes>> To make it past being an elite and qualify for the Olympics, To make a name for herself before she peaks
Secrets>> Cheated in a gymnastics competition to get gold.
Was physically and emotionally abused by her coaches.
It's the way I'm feeling I just can't deny
Appearance>> Libby's hair floats between being strawberry blonde to pale blonde (and not from her dying it), all depending on what kind of light she is in. She had striking blue eyes that seem to just pop when she is wearing the right kind of eyeshadow.
Her normal dress-sense is jeans and a classy tunic or a dress. Her nails are always perfect and her hair will always be pulled back from her face, the odd strands framing her face, and normally with glitter (the colour depends on what she is wearing).
Markings>> Has a scar down her left wrist (almost looks like she tried to commit suicide, though she will openly tell people what it is), when they fixed the tendons.
But I've gotta let it go
Medical History>> Broken most bones during gymnastics (not her back though thankfully), Tore the tendons in her left wrist and had it operated on to repair most of the damage.
Criminal History>> Nope (her endorsements mean more to her)
Full History>> Libby was born just outside of Manhattan to two very wealthy families. Her mother spent every minute with her baby until the girl was old enough to be passed off to a nanny and then she didn't see much of her parents for the next couple of years. Don't get me wrong, they loved her very much, and gave her extravagant gifts, it was just that their social circles were just a little more important to them than staying home to look after their child.

At the age of one and a half, she was enrolled into gymnastics and her nanny took her to the tumble class once a week. As she got older, Libby found a passion for gymnastics and it went from just being a once a week thing to a daily thing and in the end - when she was eight - her parents enrolled her in a gymnastics academy. The girl still lived at home with her parents, but rather than going to school with other children her own age, she spent nearly all of her waking hours at the gym and the rest of them at home with a tutor doing her school work.

This continued until the present day. Libby loved her gymnastics and it seemed that the sport also loved her. She didn't have to look hard to find people who wanted to endorse her and give her money for advertising their products; breakfast bars, moisturisers, clothing agencies. However, they only cared about her if she won. And to win, her coaches became harder and harder on her. They seemed to push Libby much harder than the other gymnasts.

It got to the point that her grades started slipping and her endorsements began to also slip away that her parents suddenly clicked to the fact that their normally bubbly, super attentive daughter had changed, the girl's personality had suddenly done a complete 180 and all the girl cared about was winning and pleasing her coaches.

Even though she was bitten by the horse bug, her coaches told her that riding would develop muscles that would interfere with her gymnastics (which was an outright lie, if she had been a prima ballerina it would have been the truth). So, rather than getting into horses the way she wanted to, she took basic lessons, without the competing and used her huge collection of Schelich horses to 'compete' with. She asked her tutor if she could add some equine courses to her studies, as there were so many things she could learn about horses without actually having her own.

To save their young daughter from killing herself, they began to look into boarding schools with good gymnastic programmes and finally came across the site for Blue Ridge Riding Academy. The girl had done a bit of riding in the past, and the facility offered horses to those that didn't have them. It was also the name of one of the Academy's alumni gymnasts, that clinched the deal. Libby had competed at the same meets as the older girl in the past, not quite at the other gymnasts level, but they knew that if they used the other girl's name, Libby shouldn't say no, and even if she did, they had already made the decision and enrolled their troubled daughter.
We found love in a hopeless place