Post by CaraGenie on Jan 26, 2013 20:50:05 GMT -8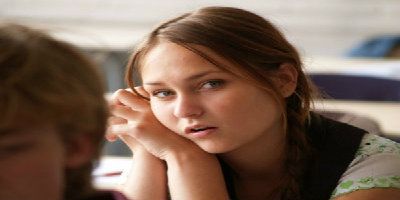 CORTNEY
VOS
SMIT
<<Played by
Cara
>>
Shine a light through an open door
Full Name>>Cortney Vos Smit
Nicknames>>Cort, Foxy (her middle name means Fox)
Age>> June 2nd; 17
Staff or Student>> Student
House>> Yellow Ribbon
Gender>> Female
Sexuality>> Heterosexual
Play By>> Melody Klaver
Alias>> Cara
Turn away 'cause I need you more
Personality>> Cortney, once you actually manage to get her to talk, is a very bubbly teenager who is full of life. However, what everyone sees; is a timid, quiet girl who seems to be lost in her own thoughts. When she's at church though, she's the lead soloist for the church choir, so all shyness vanishes as soon as the music starts.
Likes>>
Books
Singing
Lip Gloss
Make Up
Nail Polish
Dislikes>>
Pity
Being watched
Breaking a nail
Blood
Being alone
Fears>>
Horses
Death
Hopes>>
To become a professional singer
Secrets>> Wishes that she hadn't been sick so she would still be with her sister.
It's the way I'm feeling I just can't deny
Appearance>> With her chocolate brown hair blue eyes and tanned skin. Cortney has enough beauty to catch the eye of a number of boys, but still enough baby fat that it keeps them at a distance. It is more common to see Cortney wearing a dress than jeans and a shirt. She loves girlie things and has a vast collection of Lipsmackers glosses.
Markings>> None
But I've gotta let it go
Medical History>>Treated for depression
Criminal History>> Not this girl
Full History>>Cortney is the eldest daughter of Marieke and Rick Smit. She was however, only older than Myriam, her identical twin sister, by five minutes.

The Smit family, lived in Drenthe, a rural province of Netherlands. The girls grew up happy and healthy in a strong family. Their parents both trained Sporthorses on the farm where they lived, so it was easy to say that the twins could ride as soon as they could walk. Cortney and Myriam both went to Pony Club every weekend and while they weren't competing for Club, they were competing for themselves.

Everything was great, until the year they turned twleve. Cortney got food poisoning, so she had to remain home with the housekeper while her parents took Myriam to a show. They took both of the girls horses as the twins never competed against each other so Myriam could compete in her sister's classes as long as they didn't clash with her own and the show people said it was alright.

The show went really well, Myriam got champion in her own classes and reserve for the one class she was able to do for her sister. The drive home though, wasn't so well. As they packed the ponies up, the weather began to change and the wind picked up. Hoping that it would pass as quickly as it came, they started home.

Myriam and the ponies never made it home. The wind brought a tree down that landed on the vehicle, cutting it in half, sending the back half and horse trailer down a cliff... there were no survivors. Packing up their things, the Smit family left Drenthe and headed over to the States where Marieke's family lived.

Cortney, other than the fact she wanted no more to do with horses, didn't seem to be effected by the events that had transpired. The church that the family attended became like a second home to Cortney, and after joining the choir, she became a lead soloist - which gave her something else to throw her all into. It was when her grades began to slip and church seemed to become her everything - not that this is a bad thing - that her parents felt that the best thing to do was to send her to a boarding school. After looking around, they enrolled her into Blue Ridge, hoping that the close proximity of the horses would awaken her passion for life.
We found love in a hopeless place
Pet Name>> Coryn
Age>> Nine Months
Gender>> Male
Species>> Bird
Breed>> Budgie
Personality>> Coryn has lots of energy, but is very skittish. He will be needing some time to bond with his new owner, and a patient, calm person would be the best for him. Being young, he picks things up easily and is currently learning how to talk.
History>> When his owners had a child, they decided that they could not care for Coryn anymore. Instead of leaving the poor bird to suffer, they first tried to give him to friends, but no one could take him. Only then did they take him to the shelter.
Appearance>> Coryn, Cage