Post by Hazel Sheridan on Jun 15, 2019 17:48:39 GMT -8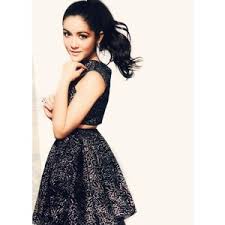 Hazel
Naomi
Sheridan
<Played by
Ivy
>
Full Name>> Hazel Naomi Sheridan
Nicknames>>
Date of Birth>> 05/10/2004
Staff or Student>> Student
House>> Green Ribbon House
Gender>> Female
Sexuality>> Heterosexual
Face Claim>> Isabelle Fuhrman
Personality>> Hazel is definitely a friendly person. She loves to talk, and is usually quite willing to go up and talk to a complete stranger. She smiles at everyone she sees, even if she doesn't know them, and usually it's a genuine smile. She loves to be outdoors, so you can usually find her outside on a nice day. Or even if it's not a nice day, but the sun is out. Hazel is very loyal to her friends, and because of that, she stays friends with people who aren't good friends in return. She tries to make plans, but they always fall through kinda friends.Hazel doesn't gossip about what she'd told, or tell anyone, not even Aiden unless Hazel has some serious questions or concerns. She hates it when "friends" she tells stuff to betray her confidence by telling their parents or someone because in her mind, it was meant to stay between them, and her friends should've at least asked and waited to get a response before telling someone else. Hazel also has friends who aren't close (as in they know everything and are the first people she goes to to rant about something), because of the fact that they like to play devil's advocate and disagree with her all the time on like everything. Sometimes, she just wants to rant and get an understanding and sympathetic "mmhmm" and "i get that" instead of getting the logic and reasoning behind the problem.

Hazel judges people based on first impressions. She also holds grudges, so it can be very hard to get her to forgive someone once she has a grudge against them, usually because she's so loyal to friends that grudges don't happen easily for Hazel. She usually stays friends with people who haven't been good friends in return, but this isn't always true. Hazel could probably make a friend an enemy because of this, if they are the type of person who lies or comes up with excuses or over exaggerates things to the point that Hazel isn't sure if she can ever truly trust what they are saying. It's hard to change her mind once she makes it up, so this can be difficult for people if she's already got a bad first impression of them, or a grudge. This can also make her enemies because it's difficult to get her to change her mind about something. Hazel is stubborn, and won't always see the logical side of things when it comes to something important to her.

She may also speak before thinking, and say something about a topic in which she has no experience in or can't truly give an opinion about, which can make her have enemies. Hazel also swears when not around family (she tries to keep it non-existent around them) so if someone doesn't like swearing that could gain her some enemies.
Likes>> Reading

Playing Soccer

Going to parties

Flirting

Listening to 80s music

Visiting her dad's grave and telling him what's been happening in her life

Madagascar, Lelo and Stitch, Anastasia, The Aristocats

The old Nancy Drew books--she got them from her mom

TV shows and movies about mysteries

The ocean

Swimming

Being outdoors

Hanging with friends
Dislikes>> Not knowing what's going on

Having someone bail on her after they made plans

Insects in the house

Wasps and Yellow Jackets

The cold

Funerals

Hospitals

Wearing dresses unless it's a special occasion

Not having a car

People calling her by her last name

Flying

Concussions--she's had three before she even turned 15, which is minor compared to some of her old teammates, but she doesn't want to get any more because the last time she got one her dad told her she couldn't do soccer if she got one more.
Fears>> Her uncle leaving again

Drowning

Aiden dying or being badly hurt

Stink bugs

Going to college and not knowing what she wants to major in

Attending another family member's funeral before she's 20

Thinking she disappointed her parents
Hopes>> To go to college

To make her parents proud of her, even though they can't tell her

To get married someday and wear her mom's wedding dress
Secrets>> She doesn't know the specifics of how her dad died, and wants to know.

She hates being told that she looks exactly like her mother, or being compared to her mom or her twin.


Appearance>> Hazel is petite, something that shocks most people when they see the rest of her family. She blames someone in her family for the short gene. She is 5'1 and weighs around 100 pounds, although some people would say she doesn't weigh 90. Also a shock to most people is the fact that Hazel wears glasses. She usually wears contacts every day. Hazel likes contacts better, plus glasses suck. They get dirty and have to be cleaned, the glare on them is awful sometimes, not to mention how if she gets used to wearing them all the time and forgets them or they break she'd be screwed. However, she will break out her glasses if she's tired, not feeling well, or she tore one of her contact lenses.

Her hair is usually brushed and down, unless she's hot in which case it will be pulled back in a ponytail or a bun. She doesn't usually wear braids but occasionally she will. Hazel wears jeans often, with capris as a close second. She doesn't wear skirts, dresses or shorts, unless it's a special occasion in which case, she'll wear a dress. Her top generally is whatever she feels like wearing that day so long as it works with the weather.
Markings>> Scar on inner forearm, about quarter of an inch long, likely from an IV but Hazel doesn't know how she got it or remember getting it. Also has her ears pierced.
Medical History>> Usual childhood illnesses.
Sprains from playing soccer.
Three concussions from playing soccer.
Full History>> Hazel was the youngest of twins by seven minutes. Her twin and her were born in the wee hours of the morning, and she entered the world, screaming and crying. Both babies were healthy, and able to be taken home, with no prolonged hospital stays for the Sheridans. Hazel and Aiden grew up in Frederick, Maryland since their dad was a doctor in the Army and worked at Fort Detrick. Their mom was a teacher, and taught at a high school, after the twins started pre-school. Before starting school, they grew up playing outside and reading books. Hazel in particular could usually be found with a book in her hand.

School started, and it was easy. Nothing that she hadn't learned before, although even if Hazel did struggle she wouldn't admit it. Hazel went through a phase where she wouldn't read books for reading minutes, and it was a fight to get her to read them, much less aloud. Later, she would discover that she was an advanced reader and the books were too easy which is probably why she didn't like to read them. Hazel received all of her mom's old Nancy Drew books one day, and started reading them. Everything was normal. At least, until it wasn't.

When Hazel was 8, she remembered coming home from school one day to find her dad already at home, which was unusual. He usually left a few minutes later than she did to go to school because she had to catch the bus. Hazel just knew something wasn't right, but her first thoughts as to her parent's sad faces was that they were moving. After all, her dad was military. Moving around whenever and to wherever was basically in the job description, especially considering her parents hadn't moved anywhere since her dad got stationed at Fort Detrick 11 years ago. Mom was sick they said. Except it couldn't be cured with cold or flu medicine, or even a shot. They were going to try everything, but her parents wanted to tell her so she knew. Her dad at least. Hazel could tell that her mom wasn't happy with the decision. It was a long two years. Hazel still had that childish hope that her mom would get better. She had to, even if a kiss couldn't make it better, and she would know since she'd tried it.

Things got worse. The radiation and chemo causing her mom to throw up, among other things. School never took the back-burner, even when her mom was in the hospital. They would visit before and after school, and work on homework. Hazel would even read a book out loud. It happened in May, the middle of the month. She had kissed her mom goodbye until later when she would see her again, and went to leave the room. Her mom smiled, and then the heart monitor gave a weird sound, like on the tv shows. Her dad shouted many medical things before the room became bustling with nurses and doctors as Hazel and Aiden were taken out of the room, their dad having a firm grasp on their shoulders keeping them in place, even though Hazel knew they both wanted to run right back in. They waited, and waited, as the sound continued, until finally everyone seemed to deflate, their shoulders lowering.

Everything went in slow motion. The doctor turning his head, to where Hazel knew there was a clock on the wall. A nurse pressing a button to stop that incessant noise that would haunt Hazel in her nightmares for months to come. Another nurse stepping forward to take out needles attached to her mom. Another taking the heart rate thingy on her mom's finger off. The doctor stepping out. Her dad's eyes moist with tears as his hands trembled. The salt she tasted, before dimly recognizing that it was from the tears and that she was crying. The doctor saying words, but Hazel didn't hear him. It was like everything had gone silent, except for that beep of the heart monitor that she swore she could still hear beeping in her ears.

Her dad told them to stay put, pointing Aiden and her to two chairs. He took out his phone, and Hazel was too busy trying to not throw up on the hospital floor, to even listen to what he was saying. She just sat there, crying still, and a nurse came and sat with them. She brought saltines and ginger ale, and sat with them while their dad was on the phone. Hazel was sure the nurse probably had better things to be doing, but it was sweet of her. Her dad was on the phone for what felt like hours. The sad thing, she was pretty sure the third call he made after probably calling both sets of grandparents was his CO. The school must've been called too, because when a friend of her dad's came by to pick them up, they went back home. Hazel sat in the kitchen, while her dad made calls.

The funeral was within a week. Most of her family from Montana flew in for the funeral. She remembered the burial, the black dress she got because she didn't have any, grabbing a flower off the casket. The meal after, and then going through photo albums. The wedding album in their house, an album of her mom as a young girl brought by Hazel's grandparents. The way the house was full of people, both family and friends.

Hazel and Aiden went back to school. Their dad went back to work. And somehow the house seemed emptier than ever before, even though Hazel's mom hadn't been in the house for a little bit. The pictures left out on the table, the chair her mom would always sit in to read a book or watch a movie, the empty chair at the dining room. The lack of dishes being cleaned by hand ("Because if I have to wash pots and pans, I may as well wash everything" was what her mother would say).

Things got changed. Clothes got tossed, except ones that Hazel liked and had stored away for when she could fit in them as a teenager. Jewelry also, except some pieces already went to other family members. It was still jarring to walk into her parent's room and just see the one closet full of clothes whereas the other one was empty.

Life went on. It got easier to deal with, except on anniversaries. Like Mother's Day, or her mom's birthday, or her parent's wedding anniversary. School went on, and the only difference was that her teachers made remarks about how quiet she was, and how she needed to speak up more.

Things soon changed. When Hazel and Aiden were 11, their dad got new orders. He was to be shipped out to Iraq within the month. Lisa, a doctor at Bethesda who her parents had been friends with, had agreed to stay with Hazel and Aiden so they wouldn't move to Montana to stay with family living there. Hazel was furious. Her mother had died and he had stayed in the Army, but now? Now, he was being deployed to a war zone where her father could die. He could die and not come home to them. Why hadn't he left? Could he leave once he was given orders, get a discharge and get out? No, probably not. Discharges likely took time, and he was leaving by the end of the month.

As the day drew closer, Hazel helped her dad pack. Mostly, so she could sneak a picture of her parents, Aiden, and her into his bag. Two nights before his deployment, they went out to a really nice steakhouse in downtown Annapolis called Lewnes'. Nice as in Hazel wore a dress, her brother wore a button-down shirt and slacks, and her dad wore his class As. The day before, there was pre-deployment surprise party. The day of, Lisa drove them to the airport. Hazel gave her dad a hug, and made him promise to come home and to call or Skype. Lisa stayed with Hazel and her brother as they watched as their dad just became another uniform in the airport with a rucksack.

Days, and then weeks, and then months past. Her dad Skyped whenever he could, and sometimes they did huge Skype calls with the rest of their family back in Montana, and her uncle Jack in Afghanistan. That was rare, though, due to the amount of people to schedule around and time zones, considering there were four different time zones to take into account. Lisa was a good friend. She made them lunches, instead of getting cafeteria food at school. She made sure they got their homework done, went to the extracurriculars, etc.

Her dad came back on leave sometimes, or once to escort the body of a friend home, and Hazel had had to help Lisa find his class As. They did Skype often, and family would check in. Lisa was basically their live-in babysitter/part-time mom at this point. The end of the world came on March 9th.


People say that when 9/11 happened, you could ask anyone or any American where they were on that day and what they were doing, and they would recall with perfect memory. Her parents had been in Frederick. Her dad at Fort Detrick, her mom at school, teaching. Her dad was at the base late that day, and rumors were going around about the Naval Academy being a potential target. Her mom had come home early, school was let out.

March 9 was a Monday. It was a nice sunny day. School had gotten out, and Hazel had gotten picked up after soccer practice. She had gone home and taken a shower, and changed into fresh clothes. Hazel had finished her homework early that day. Everything was normal. Until 8:30 pm. A knock came on the door. Hazel had gone to answer the door, since Lisa was cleaning up dinner. Officers in uniform were on the other side. She slammed the door closed, and told Lisa it was just someone asking for directions. Until the knock came again, and Lisa went to answer it telling Hazel and Aiden to stay put.

They came inside. They asked Hazel, Aiden, and Lisa to sit down. Hazel saw the look in Lisa's eyes. She knew what was going to be said, before one of the officers even spoke. Of course she did. Lisa was Navy, she worked at Bethesda. Her dad was dead. Her dad was dead. Killed in action, they said. They offered their sympathies, and deepest condolences before leaving. What did they do? Who did they call? Wait, what time was it in Montana? Was it 11:30 or 5:30?

Hazel was numb. She cried as Aiden wrote down the phone numbers for grandparents, aunts, and uncles for Lisa. Lisa shouldn't be doing this, a part of her said. Hazel should. Hazel should call her family and tell them, except Hazel wasn't sure she could stop hyperventilating long enough to even get a sound out. Wait, did they need to call mom's side of the family, too? Did they need to know? Or should they wait until the next day to call? Would mom's side even want to come? Her dad was only their son-in-law/brother-in-law. Hazel didn't even know for sure if her mom's side of the family liked her dad. She wasn't sure why they wouldn't, and hadn't heard any different but still.

The next day was filled with people stopping by. Family friends, people her dad worked with before his deployment. Hazel wasn't sure about the funeral. Would it be in Maryland or Montana? Who would help work out the details? Hazel sure as hell didn't remember what her mom's funeral had been like, except a lot of calls, and the funeral itself. Lisa couldn't. She's just a friend of her dad's. She was just was a friend of her dad's. Lisa had already helped out enough, making the phone calls the previous night.

Hazel thought that she'd be flying to Montana within a day. Instead, her family flew down. Her grandparents, various aunts and uncles. They got things taken care of, including most of the funeral arrangements and planning and things. It was an awful couple of days. Hazel didn't want to do anything, except stay in her room and not come out for anyone or anything. She even refused to come out for meals, staying in her room. That didn't work for long. Soon enough, the details were nailed down and they'd be flying to Montana for the funeral.

Hazel packed her suitcase with clothes for a few days. She went looking through her dresses, finding the one that she wore to Lewnes' before her dad's deployment. She tossed it in the garbage bin. What did she pack? Did she pack everything she wanted like pictures and albums? Did she pack nothing, except for maybe a few days of clothes and a toothbrush? Were they coming back? Were they staying in Montana? What was happening? Hazel settled on packing a few days worth of clothes, a toothbrush, her boxes of contacts, glasses, a pair of heels, and contact solution.

They got on a flight, headed to Montana. She'd visited it before, when she was young and didn't remember much of it. As for flying, well, that was new and pretty nerve-wracking. Hazel didn't care that it was over a day's drive, she would've rather driven than flown. That wasn't an option though.

Hazel and Aiden wound up staying with their aunt Sara and uncle Jack. The funeral came and went. The coffin being lowered into the ground. The dirt thrown on top. Friends of her dad's from University and the Army came as well. Hazel was so tired of the condolences. The "'I'm so sorry for your loss's" and the hugs. No one knew what this was like. Hazel wasn't sure what happened next. Would they be staying in Montana under the guardianship of someone? Or would they go back home? No, they wouldn't go home.

As it turned out, Hazel was wrong about staying in Montana. Hazel and Aiden were wards of the state of Maryland. They got on a plane, and landed at BWI. Foster care. They were being put into foster care. Within a month, Hazel was testing limits she never would have even dared to try with her father. Things like experimenting with makeup, sneaking out in the middle of the night. There weren't as many rules like her dad and mom had set in place for them. Definitely not as many strict ones. Even flirting with boys which was a new milestone for her. She snuck out and went to downtown Annapolis, where St. John's College is.

Everything was more lax, and Hazel definitely took advantage of the opportunity, growing up with many rules that definitely didn't allow some of the things she was doing. Beyond sneaking out, her grades in school took a turn for the worse and sometimes she didn't even do her homework, copying it from someone else before class or doing it before the class started. Her behavior continued at the foster home, until June. The social worker said that her aunt Sara and uncle Jack had gotten full custody of them, and apparently went to classes and such to get licensed as foster parents. Hazel and Aiden had turned 15 while in foster care.


It was her third time flying in under six months. Hazel still hated it, and thought she probably always would. She moved in with her uncle Jack and aunt Sara and their children. It was different. This wasn't her home. This wasn't her immediate family, because her parents were dead. Sure, she was living with family, but the only thing she knew about her uncle was that he was a Marine and younger than her dad, whereas her aunt was a nurse and they adopted their first child. Things weren't as lax as they'd been at the foster home, and Hazel soon found herself having to revert back to some of the same rules that her parents had for them.

Her uncle was deployed to Afghanistan. Hazel's first thought what that he couldn't die. Things were okay, and Hazel finally began to allow herself the hope that her uncle would come back, safe. Until a CACO officer knocked in the door and then Hazel thought she'd be attending another funeral. Why her? Hadn't Aiden and her been through enough, without needing to attend another funeral of someone who was family? She braced herself to see aunt Sara sit down and receive the news. Her uncle was dead. Except her aunt didn't sit before receiving the news. As awful as it sounds, Hazel was happy at first until she found out what was going on.

Her uncle was MIA. Life continued. Hazel still went to school, and kicked a soccer ball around. The town thought he had been killed, like Hazel's dad had been. Hazel refused to believe that, not until CACO officers came to the door one night and told them to sit down. Until that happened, her uncle was still alive...maybe badly injured, but alive. Even if Hazel herself had that thought in the back of her mind always nagging her, telling her that her uncle was dead. He wasn't. He couldn't be dead. It didn't take long for her hope to fade, and soon she was just waiting for a knock on the door saying her uncle was KIA. The sympathetic looks at school from classmates. Ones that Hazel knew all too well from seeing them twice before after her parents past.

Her uncle came home, one night and a knock on the door late at night had Hazel thinking it was CACO officers coming to tell aunt Sara that her husband was dead. She thought that the day had finally come, with news that they had found her uncle's body, or his dog tags, or something identifying it as Jackson Sheridan, Marine Corps. Instead of being CACO officers, it was her uncle. Hazel could tell he had changed, but she was thrilled he was home and alive. Things went back to normal, or as normal as they could be.

Unbeknownst at the time to her aunt and uncle, Hazel had filled out an application for Blue Ridge Riding Academy. She wanted to get away from the small town feel of Montana, and away from her overbearing family. Especially her strict guardians. The acceptance letter was a surprise to everyone. Especially her guardians who were shocked that she sent it in without discussing it first with her aunt. It was a long conversation, and Hazel finally managed to convince her aunt and uncle to let her go if she got good grades among other continuances.
Pet Name>>
Registered Name>>
Age>>
Sex>>
Species>>
Breed>>
Registry>>
Personality>>
History>>
Appearance>> Picture