Post by Stern on Feb 3, 2013 14:40:32 GMT -8
Well, for those of you who remember September, I started volunteering with our local therapeutic riding group... That sounds much more honorable than what it actually is. ;- ) I scoop poop, and sometimes either groom the horses or take them out to the arena and chase them around to exercise them.
Anyway, I've been promising you some pictures, so here they are! :- ) We took the 'big girls' out to the main arena (As the group shares that with the ranch that it's located on, we were lucky to have some time in there), and the minis went into 'our' arena (Which we don't share, but people tend to use it anyway... We have the total right to kick them out, though, which we didn't have to do.)
Anyway...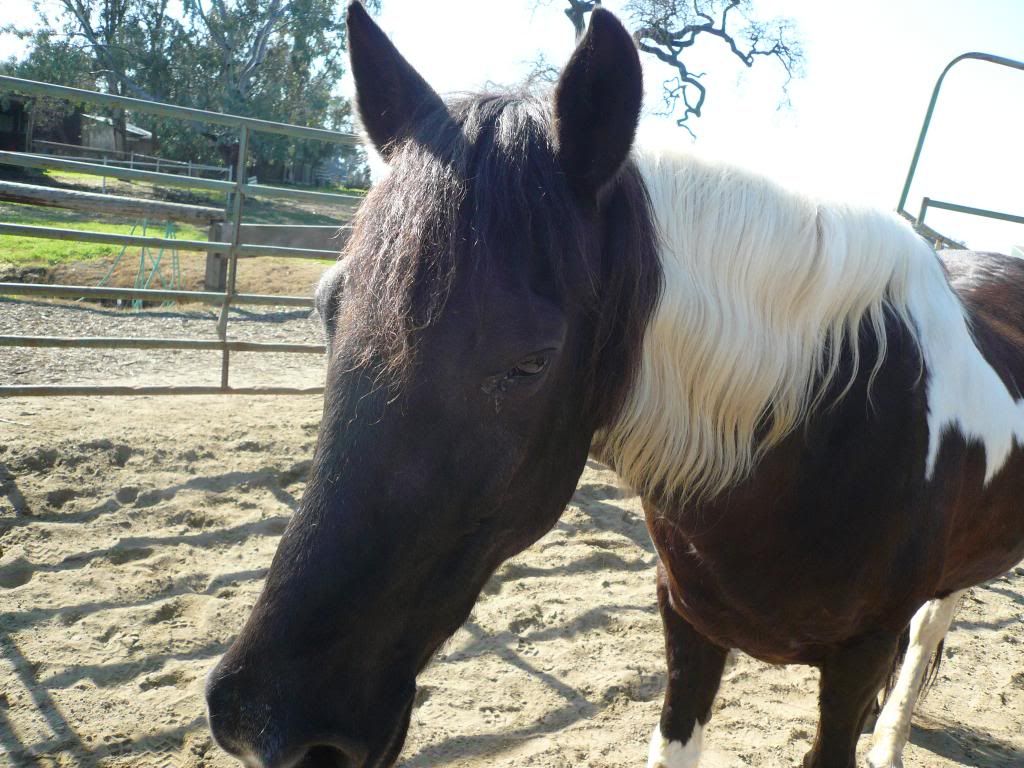 Name:
Fanci
Nicknames:
Fanc (Fanz)
Breed:
75% Peruvian Paso (25% something else), according to her breeding papers.
Gender:
Mare
Info:
Fanci is my girl. :- ) She's the 'lead mare' in the 'big' yard, and more active than Callie. She's lovely, and while she's a bit spirited at times, she's never as much as moved a muscle to hurt anyone.
Name:
Callie
Nicknames:
Cal, Calliebear
Breed:
Mustang
Gender:
Mare
Info:
Callie is very, very lazy. She's a pain to get moving, but once she does, she looks pretty good. :- ) If she and Fanci are in the arena together, the key is to get Fanci to move, as Cal will follow suit. She's very food obsessed.
Also, she's our improved 'California Edition (Cal-E) Mustang'. (Look it up, it's actually a car!) Way better gas mileage, but only one horsepower. ;- P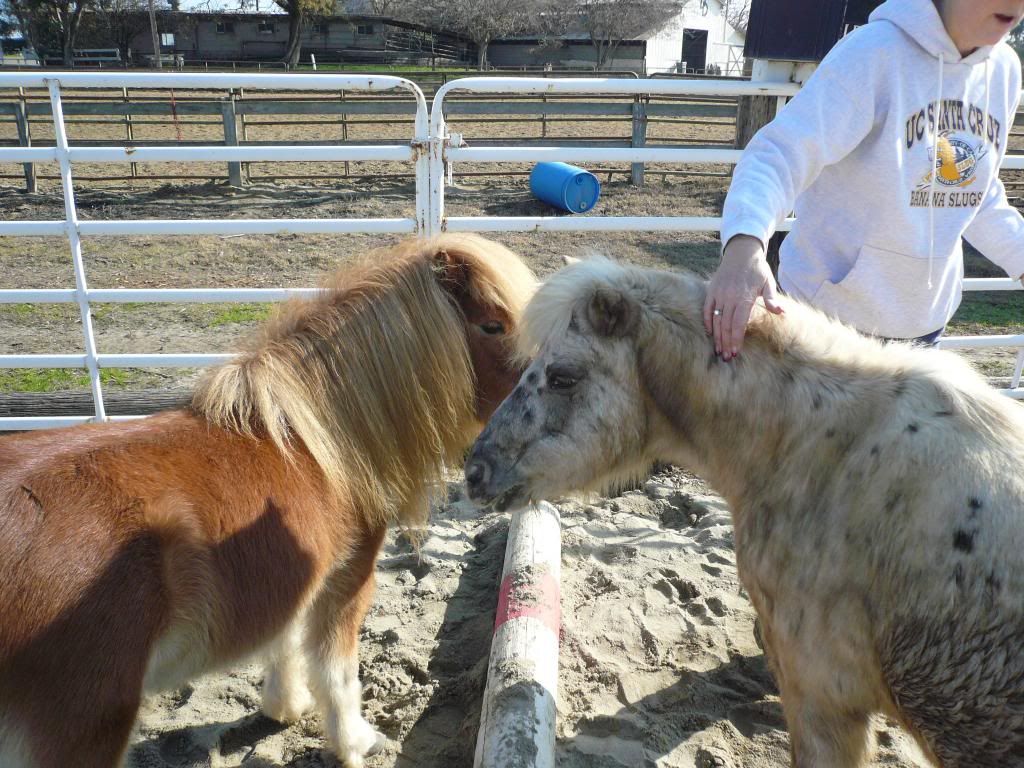 Name: Blaze
Breed: Mini (-shrug-)
Gender: I think he's a gelding. He's male, for sure.
Info: Blaze is the only male horse we have. He's pretty neat, and rather silly.
Name: Cookie
Nicknames: Brat
Breed: Mini
Gender: Mare
Info: Cookie really is a brat. Since she and Blaze are seperated with only a gate, naturally, whenever I go through that gate, she tries to go visit Blaze... So, I usually end up haltering her and tying her out in the shade in front of her 'stall'. :- P Since she's so food obsessed, she doesn't even mind (There's a bunch of good grass).